Ever since I was a little girl I have had a fascination with rainbows. Seeing one was a momentous occasion for me. (It still is... shhh-- don't tell anyone.)
They're just super neat.
Yeah.
I haven't really got much else to say about that.
My favorite song ever, in the whole world, is "Rainbow Connection". BUT I only like it when Willie Nelson sings it... I love him... and that song.
Okay. I'm rambling.
Today's topic, you guessed it, Rainbows.

from: LuminousDreamDesigns @ Etsy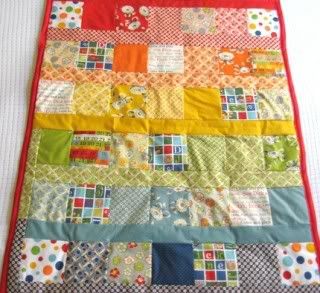 from: allthenumbers @ Etsy



from: littleoddforest @ Etsy



from: DirtyAssSoaps @ Etsy



from: TwoDogGardens @ Etsy



from: jackandbee @ Etsy



from: VROOOOOM @ Etsy



from: DawnWillBreak @ Etsy



from: KungFuCowgirl@ Etsy


Remember: No rain, no rainbows.