So, this was supposed to be posted yesterday... but I'm lazy and busy and... yeah.
I have tons of excuses, but that doesn't matter.
What matters is, I'm doing what was supposed to be done yesterday, tonight.
Anyways, I'd love it if you lovelies could give me feedback on this stuff I'm about to post...
So, here... my crochet projects.
First, the blanket I made a few weeks ago... this is one of the few finished things I have... I'm not too sure I'm happy with the outcome... the colors are awfully bright and mix-matchy... but here it is: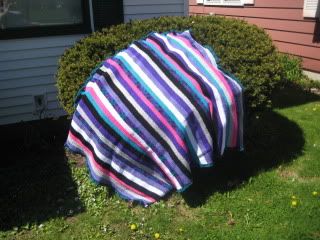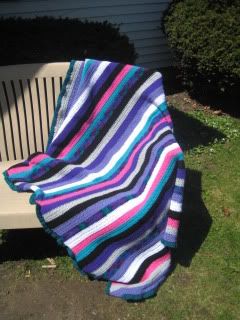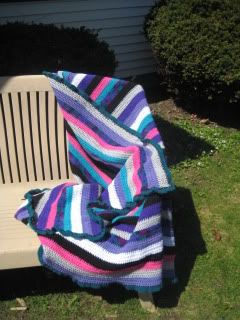 I tried to get a few closeup pictures of this one, but I failed miserably and these were all I had... I'm not sure you can tell in the above pictures but there is a teal ruffle all around the perimeter of the blanket...
Yeah.
Okay, moving along...
Another of my completed projects...
An ipod case/cozy/pocket thingy. I couldn't find a pattern that I liked, so I just used a single crochet and ended up sewing the sides together. The button and yarn choice were my sister's...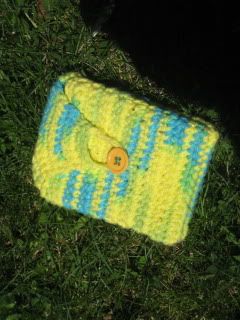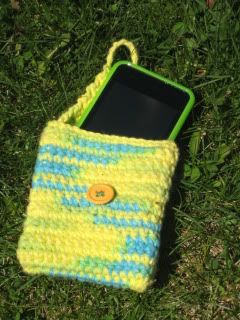 It ended up a little wide... but I'm ok with it.
And lastly... two blanket/projects that I am currently working on... two of my best friends have birthdays in April. I had wanted to have both these blankets completed before the actual birthdays came around but I failed miserably at that as well.
The first one is a blanket that I'm making for my friend April.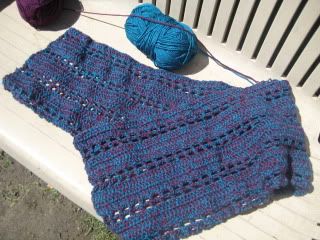 The 2nd pic is a close up of the stitches... and shows how the two strands are worked together. Yeah.
And last, a blanket I've started for my bestie Danielle: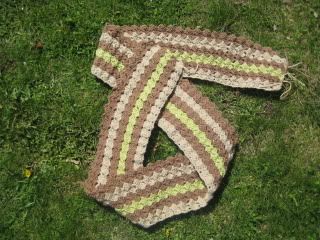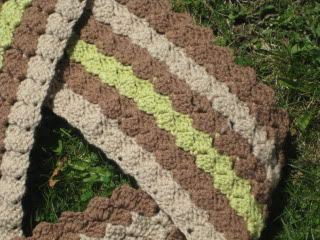 I like this one a lot... it's fun to work on and I like the colors better than the other stuff I've done so far...
So yeah... there are a few of my projects... please let me know what you think...
I'll be back tomorrow with a normal post... ♥♥♥