So. I don't know if any of you are aware of this or not, but I've been pretty busy lately with trying my hand at crocheting...
I've gotten really into it and have started making up my own patterns and am even throwing around the idea of starting my own etsy shop to sell some of my creations...
On that note, I wanted to show you all my latest obsession: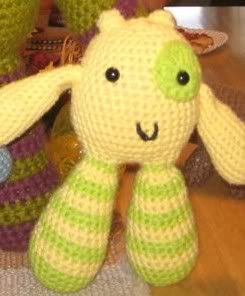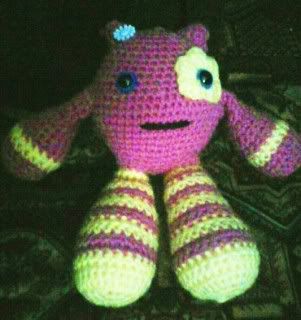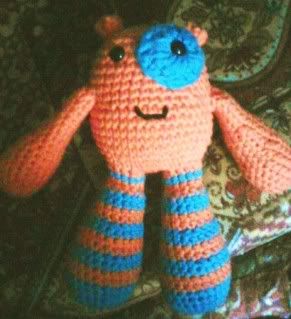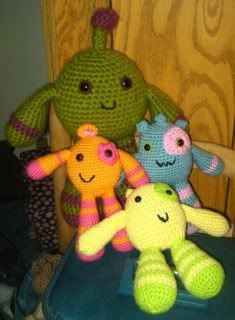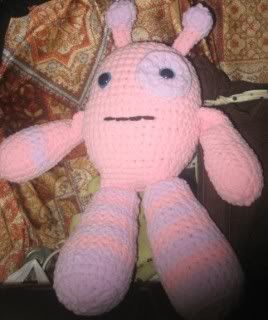 I've been creating these little monsteys non-stop for a while now... all of the ones pictured have all ready found homes, but I'm constantly doodling more ideas, and purchasing more yarn to make more. I've currently got 2 all ready started and have so many ideas for more...
Each one is one of a kind. Color combinations, facial expressions, size... no two are identical.
Yeah.
So, that is what has been keeping me busy and is partly responsible for my lack of updates...
But to make it up to you, I've decided to host a give-a-way. Up for grabs is one custom, medium sized monstey. All you have to do is leave me a comment letting me know what you think of my monsteys, what color combination you would like if you win, and possibly some ideas of what types of posts you'd like to see show up on the compendium. You don't have to be a follower of my blog to win, but it'll make me love you more. :)
A winner will be chosen at random on Friday, August 13th. Please make sure to leave some way of notifying you (for example: in your comment or through an email to compendium.of.cute[at]gmail[dot]com) if you've won.
And please, spread the word of the giveaway...
if you mention it in a blog post or tweet (with a link to this page) that'll earn you another entry (or 2) in the give-a-way... just toss me an email letting me know about the blog post or tweet...
Thanks for reading the blog, guys, and hopefully I'll start making the time to update this little bugger more frequently than once a week. 0_o