"So, go on and build your robots..."
I am a big supporter of local and independent music. There is a wondermous singer/songwriter out of Milwaukee by the name of Lisa Gatewood who has a song about robots. I've only ever heard her do it live, it's not on her album (unfortunately) BUT it is the most amazingly funny/cute/wonderful song I've heard. (The entire time I was looking for items for this post I was hopelessly trying to remember the words to it.)
Anyhoozles, you should check her out if you get the chance. Her name is Lisa Gatewood, and her website is:
lisagatewoodmusic.com
. She is amazing. And I ♥ her.
So yeah. Tonight's post. Robots. Kinda creepy, but oh so cute. Enjoy.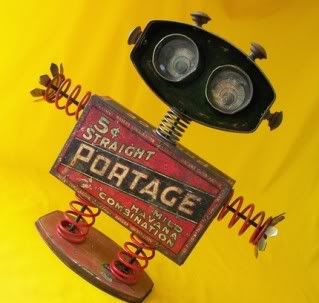 from: Reclaim2Fame @ Etsy



from: ThreadsOfFancy @ Etsy



from: Chuka @ Etsy



from: ParksideHarmony @ Etsy



from: M.LeighDurgin @ Etsy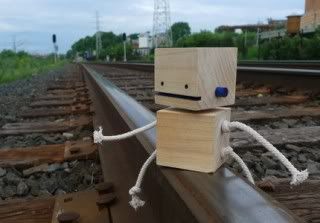 from: WilliamDohman @ Etsy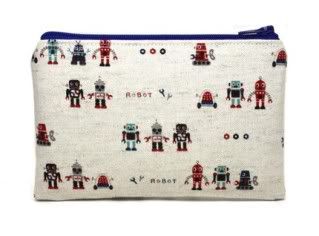 from: Kaylah7 @ Etsy



from: DogboneArt @ Etsy



from: BibelotForest @ Etsy