So, as you may have read last night... I've had this entry ready since yesterday... My plans for last night fully included grabbing up my laptop and posting this... but, alas, time ran away with me and the boy was being a bit of a jerk and we ended up going to bed with no computer time to be had. 0_o sad.
Aw well, I'm here now and that's all that *really* matters, right?
So, lots of stuff going on... I've been crocheting non stop, it seems, for the last couple days... I've made 2 hats, a monstey, a baby lion... you can check all of them out on my face book page.... there is a link to your right. I've also got 2 more orders that I need to whip up... a dino hat for a friend of friend... and a baby blanket/critter combo for a baby shower my aunt is going to. Busy busy.
Oh, and there is a fantastic giveaway going on over at the amazing
Strumpets Crumpets
. Becky is a wonderful girl and you should head over and check out her bloggity blog. You won't be disappointed.
So, yeah. My post. Tonight's topic? Goats. Yes. Goats.
My bestest... she *loves* goats. Simply adores them. She was telling me (via facebook) about how she has a super hard time finding anything cute that is goat related... I told her I was on the job and went to etsy. :)
Now, in all honesty, I did find a few super cute things... BUT she is right in the fact that goat-cuteness is largely unavailable. I mean, you do a search for poo on etsy and more cuteness shows up than in a search for goats... but whatever, I was able to locate enough cuteness for a blog post.
PLUS I found inspiration for my bestest's Christmas gift... (that crocheted goat's hat is just toooooo cute, no?)
Anyhow, check out the goods:


from: nogginsnbobbins @ Etsy





from: hybernate @ Etsy





from: monsieurt @ Etsy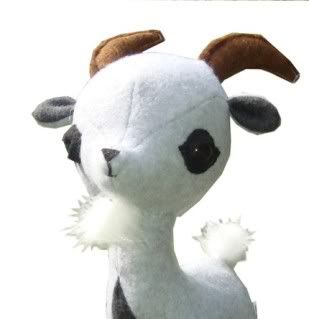 from: ellenhammen @ Etsy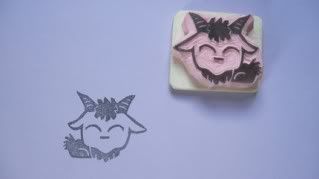 from: gettinghooked @ Etsy





from: YabblesHats @ Etsy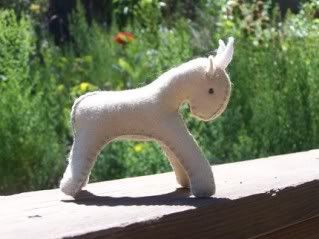 from: HennyPennysJumble @ Etsy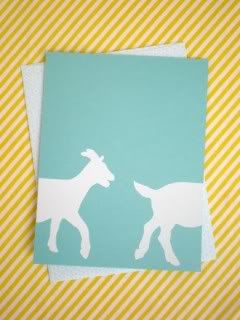 from: LemongrassDesign @ Etsy





from: lollytots @ Etsy