Me and my boy had nothing but a lazy day planned for today... we ended up deciding to head out of town on a super-mini road trip to the next bigger sized town to our west. We wound up driving around and looking at beautiful houses, neat-o train yards, and then stopped at this huge, nice park. It had a light house that we got to walk to the top of, multiple bridges (even a covered wooden one), and an old steam train engine on display... It also had a small deer park and a petting zoo (which, sadly was closed) But we had an amazing day.
On the way home there was some really neat looking clouds in the sky ahead of us so I tried my hand at taking some pictures... (I'm still a bit un-used to taking pictures with my cell phone... but there are some neat features on it, that led to some of these neat pictures...) Take a look: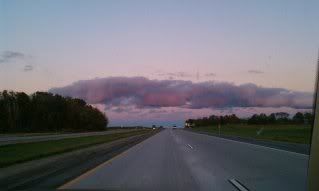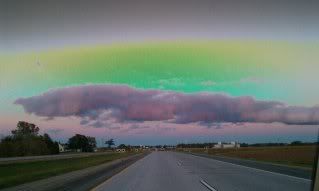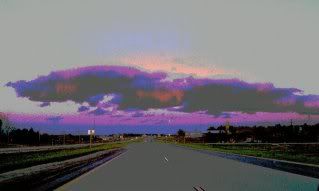 So, I decided to find some more awesome images of clouds on
WeHeartIt
.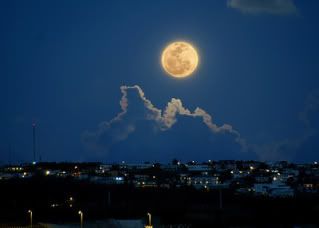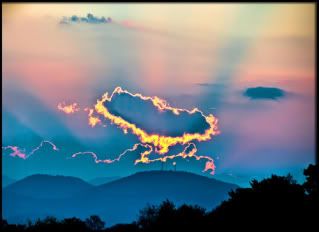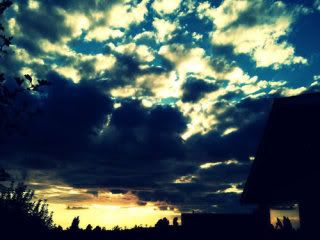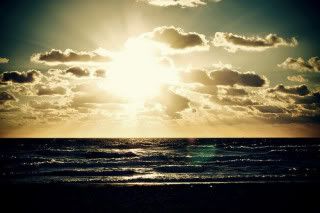 Whatcha think, dearies?
How'd you spend your lazy Sunday?
<3 Tee