Today's post is being brought to by the letter A *
(for Alice)
and the number 3 *
(for 3-D)
.
Yeah.
Tim Burton is putting his own spin on the beloved Alice in Wonderland tale and it will be released in theaters on 03/05/2010. And its coming to you in 3D!!!
Is anyone as excited as I am?
Check
THIS
out and then tell me what you think.
And without further ado, here are my
etsy
picks of the day... inspired by, you guessed it, the wondermous Alice in Wonderland.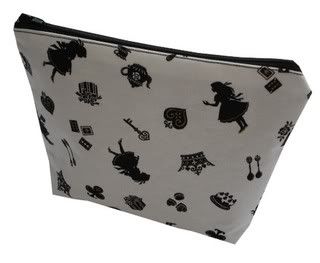 from: WonderlandBoutique @ Etsy



from: FavorMakers @ Etsy



from: JewelStreet @ Etsy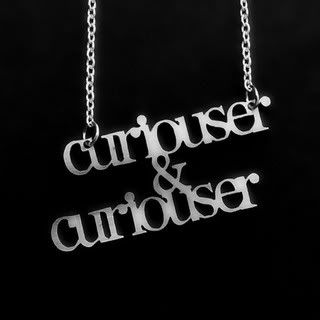 from: UntamedMenagerie @ Etsy



from: Elsita @ Etsy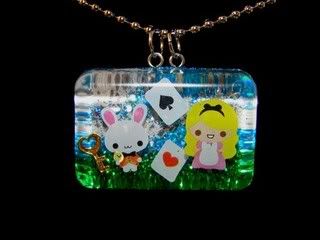 from: LunaricSales @ Etsy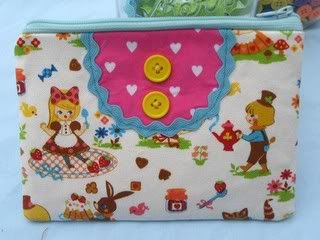 from: GirlEatsCupcake @ Etsy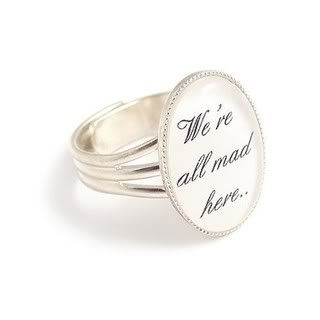 from: LunarraStar @ Etsy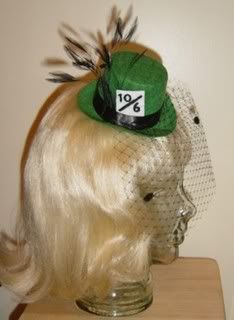 from: JoieReedHats @ Etsy